Spotlight: Matthew W. Sawchak, New Solicitor General, Appellate Practice Specialist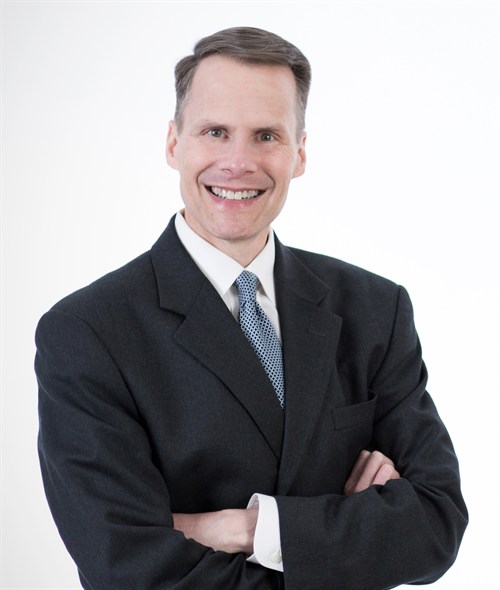 This month we're spotlighting the North Carolina Solicitor General Mathew Sawchak. Sawchak served on the initial Appellate Practice Specialty Committee and was certified in 2011. He was appointed solicitor general on January 18, 2017. We asked him five questions:
1. What does being the North Carolina solicitor general entail?
I oversee our state government's civil appeals. I personally handle selected appeals, especially appeals to the US Supreme Court. My deputies and I also help our colleagues in the North Carolina Department of Justice with appeals. I'm honored to work with Attorney General Josh Stein.
2. What aspect of your extensive appeals experience is most helpful in your new role?
To be successful, an appellate lawyer needs to crystallize ideas and express them in a compelling way. As a partner at Ellis & Winters, I honed these skills by working with master advocates, including Dick Ellis, Don Cowan, Paul Sun, Jon Sasser, and Leslie Packer. I also handled a lot of appeals that involved the scope of government authority. I apply this training and experience in my new role.
3. What were the Appellate Practice Specialty Committee's goals in creating the appellate specialty six years ago? Have they been reached?
When Justice Bob Edmunds led the creation of this specialty, he wanted to encourage all of us to reach for new skills—and, more importantly, to raise our level of service to the state and federal appellate courts. The specialty is achieving these goals. We are encouraging more and more lawyers to study the doctrine and the skills that an appellate lawyer needs to master.
4. How has the practice of appellate law changed in recent years?
I'd highlight two points. First, oral argument of appeals is becoming the exception, not the rule. Second, partly because brief writing has increased in relative importance, expectations for the quality of legal writing have risen. More and more thought leaders—including Chief Justice John Roberts, Professor Bryan Garner, and Judge Rich Dietz—are showing lawyers what a lean, muscular writing style looks like. In my experience, this approach to legal writing is still rare, but it produces much better results.
5. Tell us about yourself.
I graduated from Harvard College and Duke Law School. I've been married for almost 33 years to Maureen Sawchak, whom I met when both of us were working at—wait for it—Burger King. Our son Ben graduated from UNC and works for an e-commerce company in New York City. Our daughter Julia is a rising junior at Wake Forest. My favorite avocation is singing. I sing with the North Carolina Opera and the North Carolina Master Chorale. I've also done quite a bit of a cappella singing. It's a great avocation because I can't sing and think about appeals at the same time.