Spotlight: Caitlin N. Horne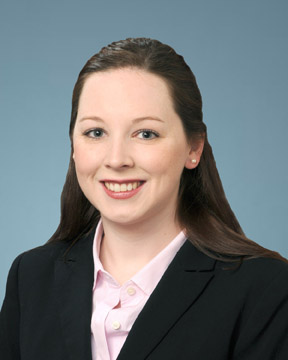 New Board Certified Specialist in Estate Planning and Probate Law, Charlotte, NC
What led you to become a lawyer?
I worked for a lawyer in my hometown of Bennettsville, South Carolina, during high school and college. It was a small shop that did a little bit of everything, but my favorite projects were those that involved estate planning and estate administration. I have a business degree and took several tax classes during college, which I also enjoyed. I was deciding between an MBA and a JD, and ultimately law school won out. I went into law school knowing I wanted to practice in the trusts and estates area. After law school I went to Georgetown for my LLM in tax. I graduated from Georgetown and started working at Moore & Van Allen, and have been here ever since.
What made you decide to pursue certification?
I am always looking for new opportunities to learn and grow in my practice. It was also highly encouraged by my mentors in the firm.
What's the best thing about recently achieving that goal? 
I don't have to take the exam again! All joking aside, it is very gratifying to have passed the exam, especially so early in my practice, and I am thrilled to be included in such an impressive group of colleagues.
What is it like to work with clients seeking assistance with estate planning issues in Charlotte?
My favorite part of my practice is helping clients solve problems in a way that helps them. I am fortunate to be working for a firm with great clients who present very sophisticated issues to us on a regular basis. I am also licensed in South Carolina, so I represent clients throughout both states. I love working with families and getting to know my clients on a personal level.
What activities/volunteer groups are you involved in?
I am currently the co-chair of the CLE Committee for the Estate Planning and Fiduciary Law Section of the North Carolina Bar Association, and we are working hard to put together the program for our annual meeting in July. I am also the vice-vhair of the Estate Planning and Administration for Business Owners Committee of the ABA Real Property, Trust & Estate Section, and will be speaking on a panel at the Spring Symposia in May. Outside of professional activities, I have two young boys, Jack (2.5) and Haines (10 months), and I spend most of my free time chasing them around with my husband, John, and our Labradoodle, Barley.