Notes from the State Bar: A Change in Leadership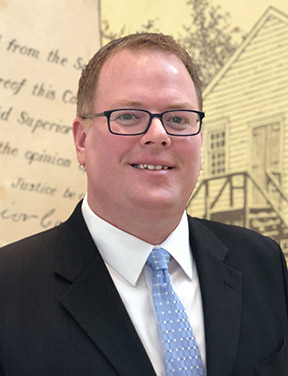 Brian Oten, newly appointed director of legal specialization for the North Carolina State Bar, is taking over the role as Alice Neece Mine moves into the position of executive director later this year. Brian officially started his new job on July 1, 2018, after working for the State Bar's Office of Counsel since 2007. Brian attended UNC-Chapel Hill for both law school and his undergraduate degree in political science. While a law student, he served as managing editor of the First Amendment Law Review. After law school, he served as a law clerk to Associate Justice Edward T. Brady of the Supreme Court of North Carolina and then to Judge Lacy H. Thornburg of the Federal District Court in the Western District.
Brian brings energy and excitement to this new role, as well as an interest in information technology that should greatly benefit the specialization program. He looks forward to working with specialists across the state as they continue their dedication to improve the practice of law and the services they provide to clients. 
Brian is married, with two adorable daughters. Please join the Board of Legal Specialization and the staff in welcoming Brian to his new role.