Spotlight: Eric Zogry
Board Certified Specialist in Criminal Law - Juvenile Delinquency, North Carolina Office of the Juvenile Defender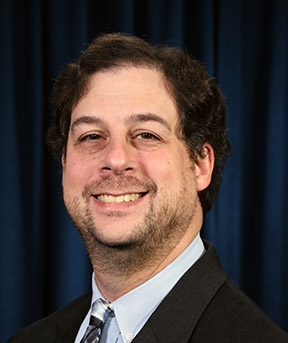 What led you to become a lawyer?

I wanted a career in public service, and I thought that being a lawyer—maybe protecting the rights of others—would be a good fit for me.
What made you decide to pursue certification? 
When I applied to become the North Carolina juvenile defender, I stated that one of my goals was to help create a specialization for attorneys in juvenile court. I felt that juvenile representation, in particular, suffered from the perceptions of being an "entry level" practice, and that specialization would lend weight and esteem to the practice.
What's the best thing about achieving that goal? 
It was so satisfying to have other juvenile experts, the sponsoring organization (North Carolina Advocates for Justice), and the Board of Legal Specialization support this small but dedicated group of attorneys. I consider it a career achievement.
What is it like to work with other attorneys specialized in juvenile delinquency?
It's a real asset to call on these attorneys for advice on cases or policy. Their expertise in the field helps inform our office about trends and areas of focus.
What activities/volunteer groups are you involved in?
Our family recently joined Temple Beth Shalom and has really enjoyed being part of the congregation. I perform on acoustic six and 12-string guitar at services. At home I'm a "man cave maestro," also playing electric guitar, bass guitar, drums, and percussion. I drive my family crazy, especially my kids when they're learning to play or sing and I give them unsolicited advice.
Who is your role model and why?
My legal role model is Wallace C. "Wally" Harrelson, the first public defender in North Carolina, who was the chief in Guilford County. He taught me a combination of relentlessness and compassion as a lawyer.
What do you want non-juvenile delinquency attorneys to know about what you do?
Raise the Age is coming. If you're interested in representing youth under 18 charged in juvenile court, contact our office: Office of the Juvenile Defender, (919) 890-1650, ncjuveniledefender.com.