What All Lawyers Need to Know about the New Juvenile Laws
North Carolina has finally joined the rest of the nation, becoming the last state to raise the age of juvenile jurisdiction for criminal matters. The Juvenile Justice Reinvestment Act passed in 2017. While some parts of the law are already being implemented in North Carolina, the section that actually raises the age takes effect in December of 2019. Here are some answers to a few questions you may have about this new legislation.
What is "Raise the Age" all about?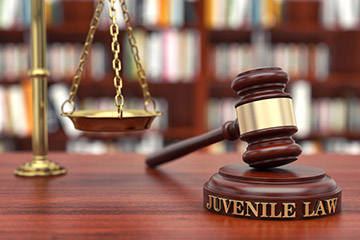 Until now, all 16 and 17-year old youth charged with a crime were sent immediately to adult court to be treated just like adults, with a public criminal record and all of the subsequent collateral consequences. Starting on December 1, 2019, these older teens will begin their cases in juvenile court, and most will be prosecuted there. This will allow access to services (counseling, educational help, life-skills training, etc.) that attempt to rehabilitate the children, keeping them out of the adult system and to shielding their future from a public criminal record.
How will juvenile delinquency court change?
Most procedures in delinquency court will remain the same. However, 16 and 17 year old teens will be petitioned to delinquency court rather than arrested and charged in the adult criminal system. If they are petitioned on an A through G felony, the state can still indict them to send the matter immediately to adult court. Alternatively, the prosecutor may choose to conduct a probable cause hearing in juvenile court, where the judge must transfer the case to adult court upon a finding of probable cause to the high felony. However, these older teens that are charged with an H or I felony can stay in juvenile court, and all misdemeanor petitions will be prosecuted there. The new law also authorizes the creation of School-Justice Partnerships in each county to bring school officials, law enforcement, and the courts together in an attempt to reduce school-based arrests and charges for all children.
How will the new law affect me?
As of July 1, 2018, attorneys representing juveniles will be allowed access to parts of the online confidential juvenile records maintained by the clerk of court. So if you currently represent juveniles, apply now to be added by using the new AOC-A-258 form (available at nccourts.gov). Those of you who represent 16 and 17 year olds in adult court may want to begin learning the procedures in juvenile court so that you can continue to assist these clients after December 2019. Over the next year there will be trainings around the state to familiarize attorneys with Raise the Age law and to teach the new delinquency court procedures. Sign up now to attend the annual Juvenile Defenders Conference at the School of Government on August 17. Also, interested criminal law specialists may want to consider adding a certification in juvenile delinquency Contact Denise Mullen at the State Bar for details: dmullen@ncbar.gov.