Spotlight: Douglas B. Elliott
Tuesday, January 22, 2019
Board Certified Specialist in Residential Real Property Law, Thomasville
What led you to become a lawyer?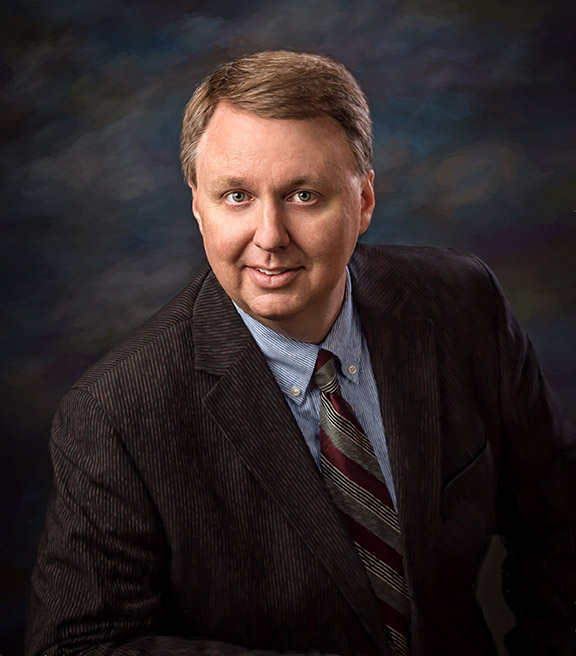 In 1987, as a freshman at NC State University, I had the good fortune to take an introductory political science class taught by Dr. Abraham Holtzman, who was a legend in that department. He taught his classes using the Socratic method, and he didn't let any student get by without giving the class thoughtful and complete answers to the questions posed. He was an incredibly engaging professor. Learning about government and the judicial branch in that class sparked my interest and ultimately led me to law school in Chapel Hill.
What made you decide to pursue certification? 
Transactional lawyers don't have many ways to evaluate their skills in tangible ways. Unlike trial lawyers, who can count their wins in court, we must get our satisfaction from properly closing transactions. Certification was a great way to have my knowledge and skills measured in a meaningful way. I decided to pursue certification as a goal several years ago, and I increased my number of continuing education hours in the specialty.
What's the best thing about achieving that goal?
In retrospect, the time spent studying for the exam was some of the best time I have ever spent in the profession. In the midst of a busy practice, I rarely get the opportunity to comprehensively reflect on what I actually know. After this experience, I have a better depth and breadth of knowledge in statutory law, caselaw, and ethics than I ever had before.
What is it like to work with clients seeking assistance with real property law issues in Thomasville?
I have a deep appreciation for Thomasville and the surrounding communities. Because we are not a large, metropolitan area, most of my real property practice is residential, and that is why I pursued the residential specialty. I get a lot of satisfaction from helping clients purchase their homes. My office is a small, boutique firm where I personally review documents with clients at closing. Modern real property practice requires knowledge of everything from centuries-old common law to the latest cyber-security requirements. I look forward to going to work every day to apply that knowledge for the benefit of my clients.
What activities/volunteer groups are you involved in?
I am honored to be the president of The PACE Group, Inc., which is Thomasville's local, all-volunteer, nonprofit organization working for downtown revitalization. Our organization has built the local farmer's market and an outdoor amphitheater. We have renovated a once-deteriorated downtown building and sold it for a local restaurant relocation. In addition, we provide facade grants to downtown business owners who wish to improve the exteriors of their buildings.
I also enjoy interviewing applicants for the Park Scholarship at NC State University each year. I am encouraged to see that there are so many bright young people involved in their communities who will be part of our future generation of leaders.
Who is your role model and why?
I have several role models. First is Adam Smith, who wrote The Wealth of Nations, the foundational work for all of modern economics. I encourage others to read his lesser-known treatise, The Theory of Moral Sentiments, which is a wonderful guide for how we can live moral and meaningful lives.
Jim Valvano is another role model because of the inspirational manner in which he dealt with his illness at the end of his life. His speech at the ESPY Awards show still brings me to tears, and his foundation continues to save lives through funding of cancer research.
A new role model of mine is Jose Andres, the famous chef and philanthropist from Spain. I recently read his book about how he organized food relief after Hurricane Maria in 2017. He didn't let government red tape stop his successful efforts to feed Puerto Rico after the disaster.
What do you want non-real estate law attorneys to know about what you do?
North Carolina is an "attorney state" for residential real estate transactions. Other states rely much more on title companies and reserve a diminished role for attorneys. North Carolinians should appreciate the fact that they are protected by attorneys who are ethically bound to protect their interests in real estate transactions. Lawyers who do not regularly practice in the real property area should keep a list of real estate colleagues upon whom to call when needed. Real estate issues pop up in all sorts of other legal matters.