2020 Brings New Deadlines for Certification and Recertification
Thursday, November 14, 2019
The Board of Legal Specialization has approved changes to the annual timeline that will affect when applications are due for initial certification and recertification. Both deadlines are now set one month earlier to allow for staff processing and sufficient consideration by specialty committees.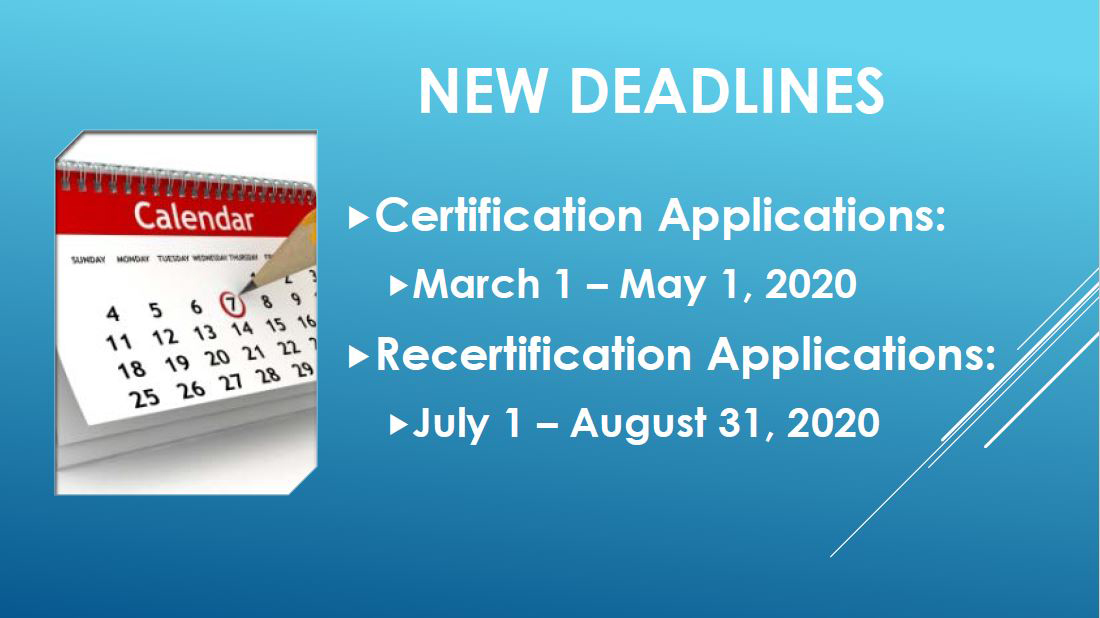 Please mark your calendar for your next recertification deadline, and let colleagues who may be planning to apply for certification know as well.
For example, if you were originally certified or last applied for recertification in 2015, you will need to apply for recertification by August 31, 2020. As a reminder, any continuing legal education courses that you complete prior to the end of 2020 will count toward the CLE requirements for continued certification.