Utilities Specialization Committee Hosts Roundtable
Thursday, November 14, 2019
By Henry Campen, Committee Chair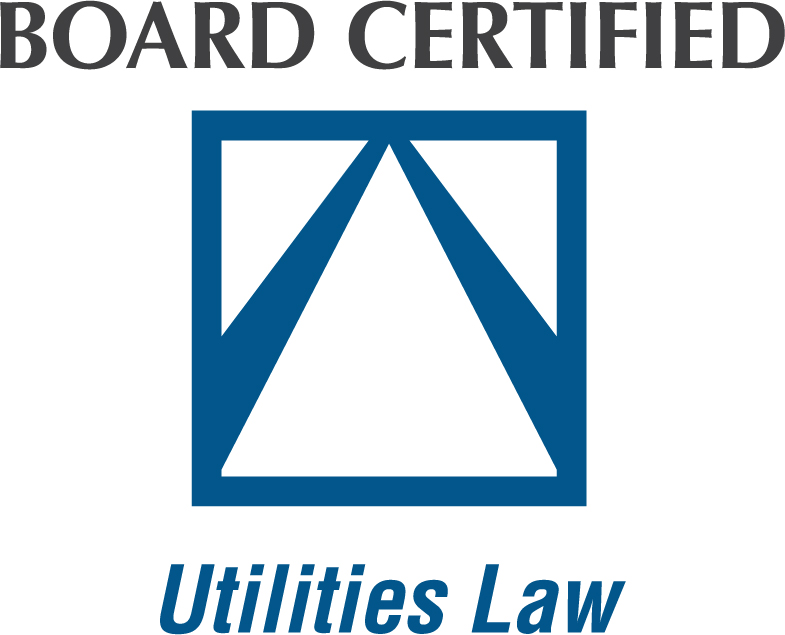 On Friday November 1st, the Utilities Specialization Committee organized a roundtable for specialists and those interested in becoming specialists, as well as others with an interest in utilities law. The format for this roundtable was innovative and enabled the committee to offer three continuing legal education credit hours to those in attendance.
The program kicked off with a presentation by Brian Oten and Alex Nicely on technology and ethics. The unique part of the program was conducted over the remaining two hours of the morning. Members of the committee and a member of the Public Staff Legal Division led discussions on three areas of utilities law. The first topic was the "View from the Commission," led by Utilities Commission Chair Charlotte Mitchell, Commissioner Tonola Brown Bland, and Commissioner Designate Kim Duffley. Both Commissioners Brown Bland and Duffley serve on the Specialization Committee.
Next, committee member Bill Grantmyre gave a presentation on water and sewer system rate adjustment mechanisms. The last hour of the roundtable included Committee Member Jim Jeffries giving an overview of renewable natural gas, followed by Tim Dodge of the Public Staff Legal Division sharing with the attendees developments in the implementation of House Bill 589 which mandated implementation of a competitive procurement program for solar energy projects in North Carolina. All three of these presentations were interactive, with questions from and discussion among the attendees and presenters.
The program was well received. When asked if the committee should repeat this roundtable format again next year, there was enthusiastic and unanimous support expressed. This format may work for other specialty practice areas as well. Please contact Denise Mullen at dmullen@ncbar.gov if you are interested in exploring options for your specialty area.