Spotlight: Deborrah L. Newton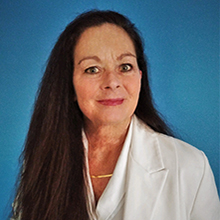 Board Certified Specialist, Federal & State Criminal Law
Where did you attend college/law school?
I attended UNC-Wilmington for my undergraduate degree, a bachelor of arts in English. I attended the Norman A. Wiggins School of Law at Campbell University, graduating in 1999.
Where do you currently practice?
I opened Newton Law, Criminal Defense Practice with offices in Raleigh and Graham in December 2003. Prior to that I clerked for Justice Mark D. Martin and served three years in the Attorney General's Office. I am admitted to practice in the eastern, middle, and western districts of North Carolina's federal district courts. I also appear as CJA (Criminal Justice Act) counsel in the Fourth Circuit Court of Appeals and the Supreme Court of the United States in cases on review of judgments from the North Carolina Federal District Courts.
Tell us a little about yourself.
I have two children, Brittany Cox, who works as a voice over actor in Hollywood, California, with her husband Ryan, who is a composer; and Christian Cox, who is both a private investigator at Oakwood Investigations and a musician. Both of my children endured law school with me in Buies Creek. Between us, we have five pets: two husky pups (Ashby and Sasha) and their kitties (Milo, Nessie, and Smokie). Our current travel plan is to go to Hawaii at Christmas this year to celebrate my (last year's) birthday. I look forward to teaching them to surf where I learned 40 years earlier. In the meantime, I get back to UNC-Wilmington by serving on the Alumni Board, and enjoy staying in Wrightsville Beach. Otherwise, you will likely see me walking Ashby and Sasha on our four-mile loop around Glenwood Avenue.