Spotlight: Lyana Hunter
Thursday, September 8, 2022
Board Certified Specialist in Child Welfare Law, Wilmington, NC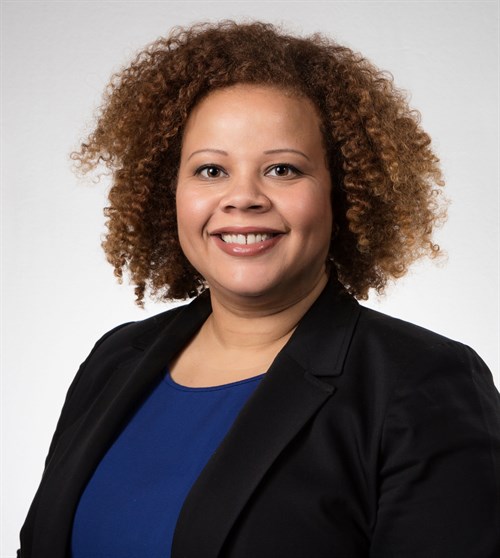 Congratulations to Lyana Hunter, who recently joined our initial group of board certified specialists in child welfare law. Lyana works as an assistant public defender in the New Hanover Public Defenders Office in Wilmington, NC. She is a 2001 Howard University School of Law graduate and has been working in juvenile defense since 2007. Lyana has trained our North Carolina defenders in various topics including juvenile court basics to help empower our newest attorneys in juvenile work.
Are there any hot topics in child welfare law right now?
Exploring what "reasonable efforts in reunification" looks like is always a hot topic. Also, the potential of adding social workers to help parent attorneys is a very hot topic and one that I hope will be standardized practice at some point in the future.
How do you stay current in your field?
I attend every training I can usually organized by the Parent Defender's Office in conjunction with the UNC School of Government team. We are so fortunate to have these resources in our state.
How did you prepare for the child welfare exam?
I used the study guide and read through most of the referenced statutes, etc. I looked through the Abuse, Neglect, Dependency, and Termination of Parental Rights Manual published through the UNC School of Government. I took notes and reread those – definitely got flash backs of studying for the bar.
Click Here to View the AND Manual Online
What's most rewarding about your work in child welfare?
When clients feel like they have a strong advocate working on their side. Regardless of the outcome of the case (although reunification is my favorite of course), if parents feel like they had their say, that they were listened to, and their side well represented – that is why I do this. We are all in the business of helping children, and I truly believe that children have their best shot when they are safely reunited with parents, or in the alternative with relatives.
Who are your role models?
My mother is my hero – she singlehandedly raised four children who are really decent human beings. My father struggled with drug addiction and was abusive to my mother in my early years. My family was able to stay together because my mother made it so, and we are forever changed by her willingness and ability to put us first.
Professionally, my boss, Jennifer Harjo, and our chief district court judge, Jay Corpening, are my role models. Jennifer is brilliant, kind, and committed to providing legal representation to indigent people in Wilmington that is as good as they can get with a private attorney. She has instilled that in all of us who serve clients in Wilmington, and while Jennifer is fearless and relentless in court, she also has the biggest heart and does this work because she really believes in it.
I have seen a metamorphosis with Judge Corpening since I first started practicing in Wilmington in 2007. He has always been a fair judge, he was always respectful to clients and attorneys, and while I didn't always agree with the outcome, I could understand how he came to the decision. In the last eight to ten years, I have seen him engage with parents in a way that is unparalleled in the state in my opinion. He has been instrumental in redefining what "reasonable efforts" look like in this state. He has been instrumental in bringing so many life changing programs/movements to our county that I couldn't begin to list them all.
Both Jennifer and Judge Corpening have inspired me to not settle for the status quo and always fight to not only improve the lives of my current clients, but also the clients who will come after them.
What is one inspirational movie or book that has motivated your career path?
I love A Time to Kill.