Board Certified Trademark Specialists - Timberlake, Chestek, Tepper, and Thomas
In this article, Triangle area board certified trademark specialists share tips for North Carolina lawyers who encounter trademark-related questions or concerns from their clients.
Trademarks: an Introduction – Edward L. Timberlake Jr., Forest Firm, Chapel Hill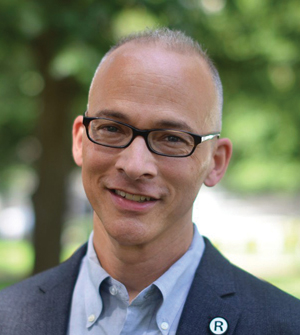 Trademarks are all about being different— they help you stand out in a crowd. While it's not necessary to apply to register trademarks in order to use and benefit from them, a registration from the [US Patent &] Trademark Office affords significant advantages. The key to getting the Trademark Office to register your trademark is to make it different, unusual, or distinctive. Assessing whether a trademark is different requires an awareness of what other trademarks are out there. Of course, you won't know what's out there until you look. As the overriding concern with trademarks is differentiation, it's never too soon to start strategizing how to use trademarks to distinguish yourself from competitors—to stand out in the marketplace. Ideally, efforts to distinguish yourself from competitors should begin before purchasing a domain name, setting up social media accounts, designing signs, etc. Similarly, it's never too soon to start researching what other trademarks are used (as well as those that have been registered) in a particular commercial context.
Here's one way to think about the process: First, try to come up with something that will set you apart. Second, research what other trademarks are used in your space. Third, repeat step one in light of what you discover in step two. Fourth, endeavor to create something that will both be different than other trademarks, and also will fit you and what you're doing. Finally, repeat all steps as many times as necessary to arrive at a solution that will distinguish you in the marketplace and be a good candidate for registration.
Software Trademarks - Pamela S. Chestek, Chestek Legal, Raleigh
In the technology sector, the internet has changed the approach to picking and clearing trademarks for software. Back in pre-internet days, naming software and clearing the names was like any other industry. At the time of its adoption, "Windows" was arguably a generic name (it referred to the windows in a graphic interface, as compared to text-based software that previously existed). Now, though, everyone wants a domain name that matches the name of the software, so the internet has accomplished what trademark lawyers have been trying to convince people to do from time immemorial—make something up. Time will tell: with all the new top level domain names (.cloud, .computer, etc.), the pendulum may be swinging back.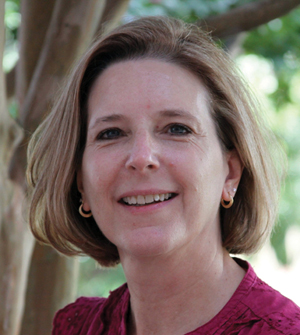 Trademark lawyers used to be satisfied with searching the trademark registers and other databases, like phone listings, to clear a trademark. Nowadays, every good trademark clearance will include scouring the internet for other similar unregistered uses. So the internet is a blessing and a curse for trademark lawyers working in the software industry.
Another way the internet has changed trademark practice in software is that the product is often immediately available around the world. This means that clearing a new proposed name has to be international in scope from the beginning. But international clearance can be expensive, so it becomes a matter of balancing the cost against the risk.
The good news is, if something goes wrong, a name change may be accomplished more easily in the software industry than in other industries. The goods and their marketing are just code, so the change can be effected fairly quickly.
Pharmaceutical Trademarks – Maury M. Tepper III, Tepper & Eyster, Raleigh
In the pharmaceutical sector, trademarks play an important role and also face unique challenges. By their nature, trademarks serve as unique and recognizable brand identifiers that support the consumer's selection of the correct product. This role is critical when it comes to receiving a prescription medication, as the consequences of taking the wrong drug can be significant. For this reason, a pharmaceutical trademark needs to be as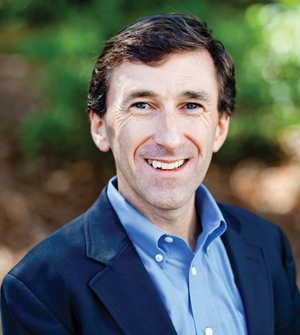 distinctive and as easy to identify as possible. At the same time, the environment in which prescription medications are prescribed and dispensed presents its own challenges for trademarks. Unlike the selection of a product in traditional channels, the choice of a prescription medication is not made by the patient, but instead by the prescribing physician. The order for the medication is then sent to a pharmacist, often by a handwritten prescription, to be dispensed to the patient. Most patients accept whatever the pharmacist hands them without question, meaning that the prescribing physician and the pharmacist will often pay more attention to the trademark than the ultimate consumer. Because the pharmacist interprets the written prescription, a pharmaceutical trademark must be recognizable even when presented in handwriting. Anyone who has viewed the "chicken scratch" penmanship of his doctor will appreciate the difficulty of predicting the different ways that a drug name might be interpreted. This, however, is precisely what pharmaceutical trademark attorneys must do.
In addition to assessing "traditional" trademark similarity, a pharmaceutical trademark attorney must consider potential handwriting similarity. For example, not many people would consider the trademarks AVANDIA and COUMADIN to be similar to one another, but take a look at the following prescription for AVANDIA (a medication for diabetes) and see if you can understand why the pharmacist incorrectly gave the patient COUMADIN (a blood thinner).
The challenges to a pharmaceutical trademark do not end with handwriting. The trademark attorney must also consider phonetic similarity (for telephone orders), and must be aware of medical abbreviations that should not appear in a trademark. For example, when a doctor intends for the patient to take a medication twice a day, the doctor will write the abbreviation "BID" on the prescription, as a short-hand way of telling the pharmacist how the medication should be taken. Therefore, the name of a drug should not end in "BID" in order to avoid potential misunderstanding. By the time a trademark attorney has considered all of these issues, many candidates are eliminated. In a typical name creation exercise, a drug company might go through 350 – 500 candidates in order to arrive at five to ten potentially acceptable trademarks for a new medicine.
In addition to the Patent & Trademark Office, any pharmaceutical trademark must be reviewed and approved by the FDA prior to being used in the US. Regulatory authorities in other territories, including the EU and Canada, also conduct reviews of any proposed pharmaceutical trademark, and typically reject 30–50% of the candidates they review. The next time you wonder where the name of that new medication came from, be sure to thank the trademark attorney.
Consumer Entertainment Product Trademarks – Christopher S. Thomas, Parker Poe, Raleigh
Developing a strong brand can be very expensive. A trademark, more than anything else, represents the goodwill—both as that term is used colloquially and as an accounting term of art—of the mark owner. It follows that trademarks for consumer entertainment products, especially those that are sold under well-known brands, are extremely valuable to their owners. Because of that, and because customers and fans of such products often feel a strong affinity with those brands, the owners of such marks must protect them.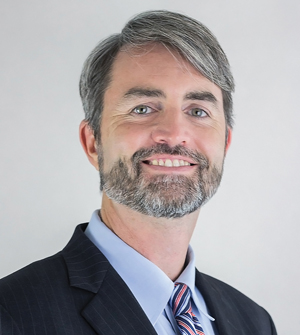 Brand owners must protect their marks from those who seek to unlawfully divert customers by falsely representing that products or services emanate from, or have been approved by, the brand owner. Protecting trademark rights from this sort of infringement is often called "policing." But brand owners also need to protect their marks and goodwill from misguided policing efforts (sometimes the result of over-zealous trademark enforcement) that can do more damage than good to the brand in the eyes of the public. This is especially true now that the recipient of an inelegant demand letter may publish it to the world using social media. Savvy brand owners and their trademark lawyers understand this.
Trademark practice involves assisting clients with the creation, clearance, adoption, and registration of brands. That part of the practice can be immensely rewarding and fun, especially seeing a new mark in use on a successful product. After a mark is registered, much of the work is in protecting the mark. It is in formulating a measured enforcement strategy—one that is consistent with the values of the brand owner and what the brand symbolizes—where a trademark lawyer can provide the most value to his or her client and their brands. n
For more information on trademark law specialists or to learn how to become certified, visit our website at: nclawspecialists.gov.