April 2017 Newsletter
30 Years of the North Carolina State Bar Specialization Program
This year marks the 30th anniversary of the State Bar's specialization program. More than 1,000 North Carolina lawyers have earned the right to call themselves board-certified specialists. Specialization is the cornerstone of the State Bar's efforts to match the public's need for specific legal services with lawyers skilled in 12 distinct practice areas.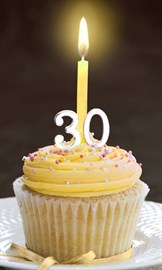 The program weathered early critics who questioned whether specialty certification harmed small-town lawyers, and it faced several tests over which practice areas should be recognized for certification. Through it all, the specialization board and its leaders have demonstrated an exceptional resiliency, adapting rules and procedures with each fresh challenge.
History
The specialization program has its roots in the early 1980s when State Bar President E.K. Powe established an ad hoc committee to study ways to improve the proficiency of lawyers. Among the topics on the committee's agenda were mandatory continuing legal education, specialization, and advertising. After 18 months of study, the committee recommended establishing a specialization program. The State Bar adopted the specialization proposal in October 1982, and the Supreme Court certified the plan two months later.
Following many lengthy discussions about potential practice areas, the first exams were administered in November 1987 in Raleigh. The board reported that 112 applicants applied for the initial exams. The biggest group signed up for estate planning and probate (49), followed by bankruptcy (38), and real property (25). From those initial exams, a freshman class of 92 specialists emerged.
Bankruptcy attorney Terri Gardner was among that first class. She said she felt certification would help her as a new lawyer to establish herself in her practice and show her expertise. Keeping up her certification was a "no-brainer."
Expansion
The board pressed forward with other proposed specialties and got the green light in the spring of 1989 for a fourth category, family law. An additional 47 lawyers were certified in 1989, including 31 family law specialists. A committee chaired by Raleigh lawyer Joseph B. Cheshire V explored whether to establish a criminal law specialty. That practice area joined the lineup in the spring of 1990. Over the next decade, two other practice areas followed: immigration law and workers' compensation.
In 2004 the board instituted an application process for individual lawyers and organizations to propose new specialties. Social Security disability law was the first specialty approved with the new application procedures in place. Elder law, appellate practice, juvenile delinquency, trademark law, and utilities law followed over the next several years. The most recent application for a new specialty practice area will allow lawyers to become board certified specialists in privacy and information security law, a cutting edge and fast-growing area of the practice.
The Board of Legal Specialization continues to oversee this self-funded program, with the help of a small staff (one full-time and three part-time employees) and the critical support of nearly 100 volunteer lawyers who serve on the specialty committees that review applications and write and grade exams. The board contracts with the UNC-Greensboro Department of Educational Research Methodology to provide exam analysis services and to assist the specialty committee members in creating valid and reliable exams.
Alice Neece Mine, executive director, is optimistic about the program's continued growth. "North Carolina lawyers have embraced the personal challenge of specialty certification. Given the high degree of professionalism in our bar, board certification will only increase as will the number of new specialty practice areas developed by the board." More than half of the 92 lawyers who were certified in 1987 are still board certified specialists, a full 30 years later. The value to each specialist is apparent, as most who are no longer certified have retired from the practice of law.
"It is thanks in large part to our 30-year specialists that the North Carolina Legal Specialization program continues to thrive and provide services to consumers of legal services. We are grateful for their commitment to the specialization program, as well as their support and hard work over the past 30 years," recognizes Laura Burton, chair, Board of Legal Specialization
Portions of the content were derived from an article written by Mike Dayton for the State Bar Journal: Fall, 2007, Volume 12, Number 3.
Spotlight: Terri Gardner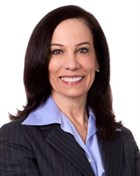 Terri Gardner is a partner of Nelson Mullins Riley & Scarborough in its Raleigh office who appears in bankruptcy courts throughout North Carolina. Terri's experience includes helping clients in corporate reorganizations, bankruptcies, workouts, and creditors' rights. She has represented companies, partnerships, and individuals in successful "out of court" negotiations and represented both creditors and debtors in Chapter 11 cases.
Terri has two daughters; one is studying to get her master's in marketing at Imperial College in London, and the other is a junior at Meredith College. Terri's husband, Frank Monaco, is a corporate bankruptcy attorney from Wilmington, DE. Terri enjoys travel, being outdoors, and her pets – a dog, cat, and two small parrots! Terri and her husband plan to live in Wilmington, NC, when they retire.
Why did you decide to get certified in bankruptcy law in 1987? 
I felt that certification would help me, as a new lawyer, establish myself in my practice. It would show my expertise.
Why did you recertify every five years thereafter?
I worked too hard to get certified to let it lapse! Furthermore, I feel that being certified is a marketing benefit and sign of dedication and excellence in a specialized practice.
How has bankruptcy law changed since you first became certified?
There are fewer true reorganizations of businesses. The cost of Chapter 11 cases has risen, and many businesses cannot afford the process. Furthermore, changes to the Bankruptcy Code and bankruptcy decisions have made successful reorganizations somewhat harder to achieve. Nonetheless, it is a means to bring order to a chaotic financial situation.
Congratulations to Our 30-Year Specialists
In March, the Board of Legal Specialization honored lawyers who have been board certified specialists for 30 years. Thank you to those who attended the recognition ceremony, and thank you to all of our 30-year specialists!
The following attorneys were certified as part of the first class of legal specialists in North Carolina in 1987. This list includes only those lawyers who have maintained their certification for the entire 30-year period.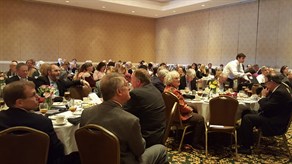 Bankruptcy Law
Rayford K. Adams III
Herbert Frank Allen
David R. Badger
Steven Levi Beaman
Gregory Byrd Crampton
Sara H. Davis
Albert F. Durham
Terri Gardner
David G. Gray
Joseph Williamson Grier III
Holmes Plexico Harden
Edward C. Hay Jr.
Richard M. Hutson II
Bruce Forrester Jobe
Robert Keith Johnson
Anita Jo Kinlaw-Troxler
Richard Meriwether Mitchell
Roger Alston Moore
Robert Moores Pitts
Wayne Sigmon
Richard Dewitte Sparkman
Trawick H. Stubbs Jr.
Douglas Q. Wickham
John Samuel Williford Jr.
N. Hunter Wyche Jr.
Estate Planning and Probate Law
Lawrence E. Bolton
Michael Allen Colombo
Thomas Rich Crawford
Michael H. Godwin
Robert Howard Haggard
Charles B. Hahn
John C. Hine
Graham D. Holding Jr.
C. Gray Johnsey
Ronald P. Johnson
Paul H. Livingston Jr.
Neill G. McBryde
Michael Lee Miller
James Wiley Narron
Richard Anthony Orsbon
Robert G. Ray
W.Y. Alex Webb
Real Property Law - Business, Commercial, and Industrial Transactions
Howard Leigh Borum
M. Jay DeVaney
E. Fred McPhail Jr.
Samuel T. Oliver Jr.
Real Property Law - Residential, Business, Commercial, and Industrial Transactions
Douglas O. Thigpen
Real Property Law - Residential Transactions
E. Cordell Avery
Frank Woodson Erwin
R. Woody Harrison Jr.
Sheryl Howell Williams