March 2021 Newsletter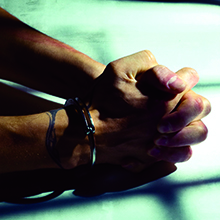 NC INNOCENCE INQUIRY COMMISSION: JUSTICE'S SAFETY VALVE
By Deborrah L. Newton, Board Certified Specialist, Federal & State Criminal Law
Imagine...going to bed tonight, but instead of petting the kitten and getting the dog settled on his corner of your bed before you snuggle in to watch tv, relax, and hug your wife or husband before you drift off to sleep, you close your eyes to the sound of metal bars clanging shut and lights going out down the block. Now...imagine being there, night after night, for a crime you did not commit. No pet, no warm bed, no peace. Innocent. Not guilty. Wrongful conviction. Failed appeals. Justice denied.
I will never forget in 1999 listening next door in chambers at the Supreme Court as Chief Justice I. Beverly Lake Jr. was relentlessly hounded by his young law clerk to make his mark on the cause for the innocent convicted. Chris Mumma was a determined and, it turns out, effective advocate for this cause, and ultimately led Chief Justice Lake to his most profound legacy: the North Carolina Innocence Inquiry Commission. In this unique effort, those most committed to the cause of justice in our courts—judges, attorneys, victim advocates, law enforcement—eventually came together to set the swords aside, listen to each other, and agree to provide a safety valve to those North Carolina citizens who slept hopeless with the horror that no one cared about their innocence.
I joined the Innocence Commission a few years ago at Chief Justice Martin's invitation. I am grateful to Chief Justice Beasley for renewing my participation, and now Chief Justice Newby for moving me over to the defense attorney alternate seat. My perspective comes from many hard years of experience as a criminal defense attorney specializing in the cause of those who needed an advocate to argue their criminal case for innocence to an often times hostile audience. In this practice, I have observed firsthand the fragile line that exists between a proclamation of guilt and innocence, and the humanity on which that fragile system relies. As trial attorneys defending the accused, we very often get it right across the state, and for that I am deeply grateful for the wisdom of our juries. However, it is not difficult to believe we can get it wrong, even when we try so hard not to. Passions drive perspective, and a jury can turn on a whim, or merely the late hour of a Friday night. My mentor, Joe Cheshire, once said to me, "People's perceptions are their reality." How very right he turned out to be. I am thankful that Chief Justice Lake was wise and humble enough to listen to a law clerk when she urged him to develop a safety valve for innocence. I will always respect them both for this bold vision, and for their determination to see it through.
In the cause of justice, I believe there is no more noble calling than that of pausing, turning to listen to the anguish of the innocent convicted and imprisoned, and offering time, consideration, and ... hope.
May we always be wise enough to hear the innocent, wherever they go to sleep at night.
Spotlight: Deborrah L. Newton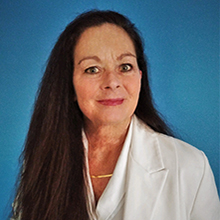 Board Certified Specialist, Federal & State Criminal Law
Where did you attend college/law school?
I attended UNC-Wilmington for my undergraduate degree, a bachelor of arts in English. I attended the Norman A. Wiggins School of Law at Campbell University, graduating in 1999.
Where do you currently practice?
I opened Newton Law, Criminal Defense Practice with offices in Raleigh and Graham in December 2003. Prior to that I clerked for Justice Mark D. Martin and served three years in the Attorney General's Office. I am admitted to practice in the eastern, middle, and western districts of North Carolina's federal district courts. I also appear as CJA (Criminal Justice Act) counsel in the Fourth Circuit Court of Appeals and the Supreme Court of the United States in cases on review of judgments from the North Carolina Federal District Courts.
Tell us a little about yourself.
I have two children, Brittany Cox, who works as a voice over actor in Hollywood, California, with her husband Ryan, who is a composer; and Christian Cox, who is both a private investigator at Oakwood Investigations and a musician. Both of my children endured law school with me in Buies Creek. Between us, we have five pets: two husky pups (Ashby and Sasha) and their kitties (Milo, Nessie, and Smokie). Our current travel plan is to go to Hawaii at Christmas this year to celebrate my (last year's) birthday. I look forward to teaching them to surf where I learned 40 years earlier. In the meantime, I get back to UNC-Wilmington by serving on the Alumni Board, and enjoy staying in Wrightsville Beach. Otherwise, you will likely see me walking Ashby and Sasha on our four-mile loop around Glenwood Avenue. 
2021 Calendar Reminders – Upcoming Deadlines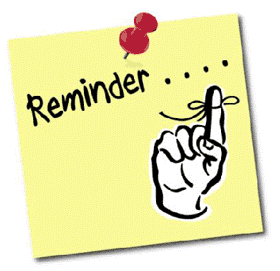 Applications for Initial Certification: May 3, 2021
Annual Fee for Certified Specialists: July 1, 2021 (invoices will be sent in May)
Recertification Applications: August 31, 2021