March 2022 Newsletter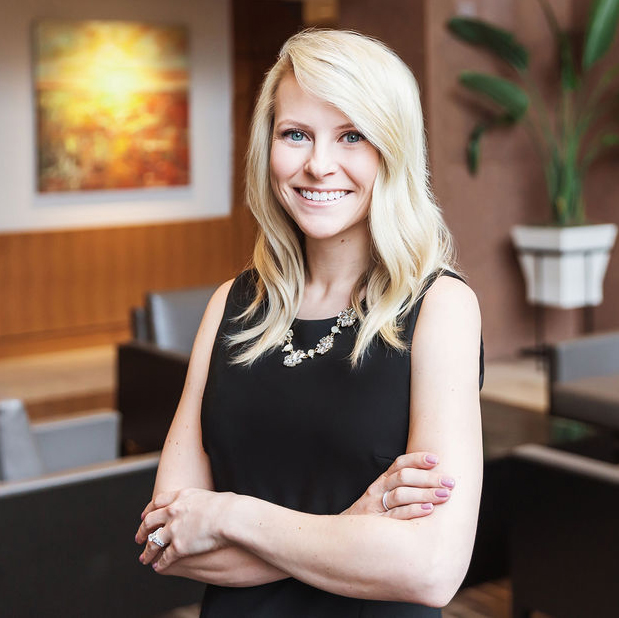 Spotlight: Jessica B. Heffner
Board Certified Specialist in Family Law
Congratulations to Jessica Heffner, who joined our most recent group of board certified specialists in 2021. Jessica received her bachelor of arts degree in history from the University of North Carolina at Chapel Hill, graduating Phi Beta Kappa. She obtained her juris doctor from the Norman Adrian Wiggins School of Law at Campbell University, graduating magna cum laude. 
What led you to become an attorney?
I have wanted to be an attorney since before I can recall. I'm not sure when the seed was planted, but I do know why I chose to be a family law attorney. I grew up in a blended family, so I knew divorce attorneys and about "child custody schedules" early in life. The family law attorneys I knew as a child and then later in my career have been immensely influential in my life. Also, I had the opportunity to spend a summer interning with the family law group at Wyrick Robbins and loved it. When they offered me a full-time position after passing the bar exam, my acceptance was a no brainer. 
What made you decide to pursue board certification?
Pursuing board certification allowed me the opportunity to demonstrate and elevate my knowledge and expertise in the area of family law. Additionally, all of my mentors and a lot of other attorneys across the state that I highly respect are specialists. I have also found that board certification is an achievement prospective clients find compelling and an important part of their criteria in selecting counsel; to them it reflects experience, knowledge, and expertise in an area of law with very personal and long-lasting effects on their lives and families. 
What is the best thing about recently achieving that goal?
I was stoked to be eligible to attend the NCBA's Family Law Intensive CLE in January; and, of course, to never have to take a test again! An unexpected outcome of sitting for the exam was feeling the most "up to speed" on our expansive and ever-changing area of law.
How did you prepare for the examination?
I studied for the October 2021 exam primarily while on maternity leave June through September 2021. I outlined all of the statutes, read and reread the "bench book," studied other shared/donated outlines, and reviewed all of the case law updates for the last five years. During maternity leave, I studied roughly ten hours per week (when possible) for about ten weeks. I returned to work in early October and took a couple days off before the test.
What would you say to encourage other lawyers to pursue certification?
The whole process is very rewarding and gives you an opportunity to demonstrate (and elevate) your knowledge and expertise after years of practice (and lots of studying). Prospective clients continue to ask if I'm board certified, and I'm proud to now say yes. Also, board certification is a stepping stone to other nationally recognized associations, such as the American Academy of Matrimonial Lawyers.
What is the best advice you have ever received?
My dad always reminded me when I was younger, particularly when I'd set unrealistic expectations for myself, that my best was always good enough. Similarly, from Maya Angelou: "Do the best you can until you know better; then when you know better, do better." And, from Heidi Bloom, when you're experiencing particularly trying situations with an opposing counsel or client, exercise the 24-hour rule in your response/reaction when possible, and if not, pick up the phone.
Who is your hero and what makes them your choice?
My children, both of whom remind me every day to do my best, but to remember life is short, to not sweat the "small stuff," and to slow down and watch more cartoons.
Congratulations to Our New Specialists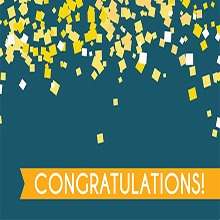 Congratulations to the new specialists. These lawyers met all of the requirements to be certified by the Board of Legal Specialization on March 2-3, 2022.
Bankruptcy Law
Palmer E. Huffstetler III, Rocky Mount - Consumer
Neil D. Jonas, Charlotte - Consumer
Ciara L. Rogers, Raleigh - Business
Sara Beth Withers, Washington - Consumer
Child Welfare Law
Deana K. Fleming, Chapel Hill
Joseph L. Gilliam, Durham
David F. Hord IV, Raleigh
Lyana G. Hunter, Wilmington
Mona E. Leipold, Morganton
Annick I. Lenoir-Peek, Durham
Matthew B. McKay, Charlotte