May 2018 Newsletter
Five Traps in North Carolina Workers' Compensation Law
By Kevin Bunn, Board Certified Specialist in Workers' Compensation Law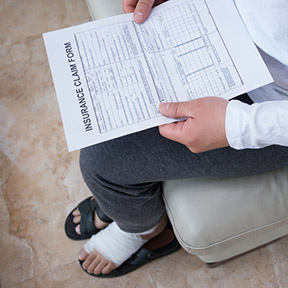 Like every other practice area, workers' compensation refuses to stay neatly within its prescribed boundaries. Practitioners in many different areas of law will occasionally run into an active or potential workers' compensation claim. With that in mind, please consider the following workers' compensation traps that could have big consequences for employers, injured workers, and even the attorneys who represent them.
Carefully consider the jurisdictional issues.
Most attorneys know that employers with three or more employees are covered by the Workers' Compensation Act. But that is just the beginning of the jurisdictional analysis. Part-time workers count towards the three-employee threshold, but true independent contractors may not. Corporate officers are counted as employees but can opt out; however, members of LLC's are not considered employees unless they opt in. Nonprofit corporations, including homeowner associations, have slightly different rules. A subcontractor's employees are included under the act, without regard to the three-employee threshold under G.S. 97-19. Special rules for trucking operations are found in G.S. 97-19.1.
Timely report injuries to the workers' compensation insurance carrier.
Employers frequently delay reporting accidents to their insurance carrier in the hope that the employee will just get better. Employers may even pay for a doctor visit or two. But insurance carriers do not like to be surprised by claims that happened months ago, even if the employer knew about the injury. Such claims are likely to be denied, delaying medical treatment and the return of a valuable employee to work. Filing a Form 18 with the Industrial Commission should trigger notice to the carrier. But when in doubt, notify the insurance carrier directly of the injury. Carrier information is here.
Double-check the Average Weekly Wage calculation.
Yes, this means getting payroll records and then doing the math. But because the Average Weekly Wage will likely be multiplied many times through the course of a claim, even a small miscalculation can make a big difference. Compare the AWW using the hierarchy of methods provided in G.S. 97-2(5). Include any per diem, housing allowance, overtime, and bonuses. Exclude allowable periods when the employee did not work.
Consider the effect of a settlement on other benefits.
Settling a workers' compensation claim can have a significant—and perhaps irreversible—effect on other medical and cash benefits. These can include Social Security disability, Medicare, Medicaid, private short-term and long-term disability plans, as well as other private pension and welfare benefits. Cases involving local and state employees can be particularly challenging in this regard. Carefully allowing for the interaction of these potential benefits can lead to a settlement that is advantageous for all parties. Failing to do so can lead to serious financial consequences down the road, not only for the employee, but also for the employer and its insurance carrier.
Be careful with the timing in third-party cases.
Employees who are injured while on the job as a result of the negligence of a third party have a workers' compensation claim as well as a separate personal injury claim. G.S. 97-10.2 grants the employer a lien against the proceeds of the third-party claim for amounts the employer pays in the workers' compensation claim. The amount of the workers' compensation lien is admissible in the personal injury trial. This lien can be valuable evidence of damages in a "bill v. paid" world. But if the employee settles the workers' compensation claim and extracts a waiver of the lien from the employer, that evidence may go away. The employee has the right to a hearing before a superior court judge to have the lien reduced or even eliminated. As with many things, the timing matters a great deal here.
Spotlight: John Small
Thirty Year Specialist in Bankruptcy Law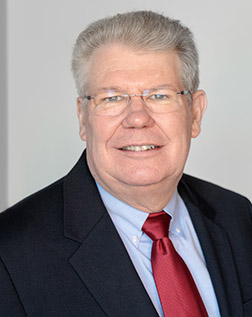 What led you to become a lawyer?
Many people in my home town assumed I would be a lawyer because there were several lawyers in my family, including my father. I did not make the decision to pursue a career in law until I was a junior in college. I had observed lawyers being instrumental in solving problems both at a societal level and on an individual scale. A legal career seemed an ideal way to contribute to improving our society and to helping people.
What made you decide to pursue certification?
At that time, I wanted to expand my fledgling bankruptcy practice at my firm, Brooks Pierce, and see it grow and flourish. The certification process was an opportunity to demonstrate my expertise in bankruptcy law to my partners, to other bankruptcy attorneys, and to the bankruptcy courts, as well as promote the firm's bankruptcy expertise to the business community across the state.
What's the best thing about recently reaching 30 years of certification?
I am privileged to have had a long, fulfilling, and successful career doing what I enjoy. As a bankruptcy practitioner at this level, I have been challenged with by the financial problems that businesses have for a wide variety of reasons, including mass tort claims, patent infringement claims, foreign competition, environmental problems, and general economic conditions that can each create unique situations requiring creative solutions.
What is it like to work with bankruptcy clients in Greensboro?
I have been very fortunate that my practice has taken me from the Blue Ridge Mountains to the coast, representing clients across our state for bankruptcy cases pending in North Carolina as well as other jurisdictions from New England to the West Coast. It is particularly challenging to help clients beginning with a distressed financial situation, and then develop a productive business going forward. Sometimes that involves reorganizing a business. In other cases it involves representing a buyer for certain assets of a business that where the buyer will be able to invest new capital or and create a continuing successful business enterprise from the failing one. The most fulfilling part of the practice is seeing a business rise like a phoenix from the ashes of a bankruptcy.
In what activities/volunteer groups are you involved?
I have been very active in my local church and the local association of churches in Guilford County.  Based on that experience, I served on the Board of Directors and various committees for the Baptist State Convention of North Carolina. After years of such service, I have had the opportunity to be the general counsel for the Baptist State Convention for over ten years. This service and opportunity to assist, not only the Baptist State Convention, but also other churches and associations across North Carolina, has been very meaningful for me.
Who is your role model and why?
I was blessed to have many mentors in school and among my partners. However, my role model has to be my father who, through his career as a lawyer in private practice, district attorney, and judge, demonstrated an unwavering commitment to do what was right and to seek justice for all. He set a standard for doing the right thing regardless of the personal cost.
What do you want non-bankruptcy attorneys to know about what you do?
Bankruptcy offers opportunities as well as challenges for businesses. One common problem is that clients and non-bankruptcy attorneys wait too long to seek the advice of a bankruptcy attorney about a financially distressed business. I have seen many situations in which bankruptcy may have been avoided through a workout or reorganization. One of these options may have been possible if the bankruptcy attorney had been consulted earlier, but either the non-bankruptcy attorney or the client did not reach out until it was too late. Then the only option left for the company was to shut its doors.
You've reached a big milestone by being a specialist for 30 years. What's next for you?
I am thoroughly enjoying continuing to practice full time. For the next several years, I plan to practice and to mentor younger attorneys to continue Brooks Pierce's strong bankruptcy practice. 
Now Accepting Applications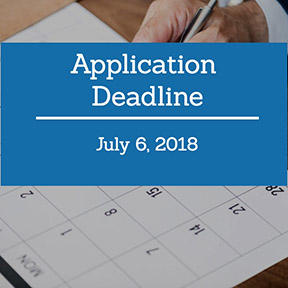 If you know a colleague who would make a great legal specialist, email his/her name and practice area to dmullen@ncbar.gov. We'll follow up, letting the lawyer know about your recommendation and sharing the link to the application form. You can also share this newsletter with the lawyer and encourage him or her to apply. 
The application deadline is July 6, 2018.