January 2020 Newsletter
Specialty Exam Integrity—Your Input is Needed
The NC State Bar Board of Legal Specialization, specialty committee members, and specialization staff members work together with a psychometrician (an expert in testing and exam statistics) to follow best practices guidelines as part of an ongoing commitment to create and administer specialty exams that are valid, reliable, fair, and consistent.
One important component of this ongoing process is collecting data from our board certified specialists through Job Analysis Surveys. Your answers about the frequency and importance of job/practice-related tasks play a critical role in guiding our committee members as they work to ensure that the exams correspond to the current practice of law in all of the specialty areas.
When you see the survey request from dmullen@ncbar.gov via Survey Monkey, please take a few moments to provide your feedback. Surveys have already been sent out for family law, trademark law, and workers' compensation law, and the rest will be sent out over the next few weeks. If you missed the email, please let us know and we can re-send the survey link. Thank you for your time and input!
Spotlight
Congratulations to these lawyers who met the requirements to be certified in privacy and information security law by the Board of Legal Specialization on January 2, 2020.
 
Lynn C. Percival, Raleigh
S. Will Quick, Raleigh
Welcome to Sheila Saucier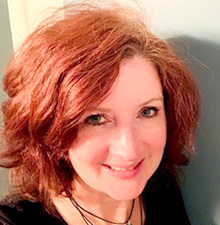 Sheila joined the specialization staff this month as our certification coordinator. Sheila has extensive administrative experience at the executive level. She loves to travel and has worked in the airline industry as a flight attendant. Sheila earned both a bachelor's degree in business administration and an MBA from Salem State University in Massachusetts. Though she will always love her first hometown of Swampscott, Massachusetts, she has proudly called Raleigh home since 2006. You can reach Sheila at 919-719-9265 or ssaucier@ncbar.gov.