September 2020 Newsletter
Spotlight: William E. Brewer Jr. 
Board Certified Specialist in Consumer Bankruptcy Law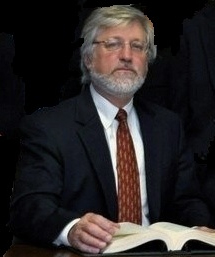 What career path did you take to becoming a certified specialist in consumer bankruptcy?
My first job upon graduation from UNC School of Law in 1976 was clerking for Judge R.A. Hedrick in the NC Court of Appeals for a year. I then opened a solo general practice in Raleigh, in which I gained experience in various areas of the law, including bankruptcy, collections, criminal, domestic, general litigation, juvenile, personal injury, and real estate closings. In 1987 I began to concentrate on the representation of debtors in bankruptcy, and by November 1993 I had limited my practice to bankruptcy and received my certification in consumer bankruptcy.
Were the early years of general practice beneficial to your subsequent bankruptcy practice?
Yes. Bankruptcy lawyers continuously apply state substantive law in their cases. For example, certifying title to a title insurance company for a real estate closing taught me how to properly schedule secured debts in a bankruptcy. Representation of parties in a divorce proceeding helped me separate a non-dischargeable support claim from a dischargeable equitable distribution claim. This career path was not planned. It just happened.
Additionally, the exposure to other lawyers was beneficial with respect to generating clients. By 1987 I knew the vast majority of attorneys in Wake County, and they knew me. I actually sent a rolodex card to every firm in Raleigh who had no bankruptcy lawyers, addressed to the reception, with the tab of "Bankruptcy," and my name and phone number. I received countless referrals as a result.
So, why did you decide to pursue bankruptcy as a specialty after ten years of general practice?
A number of factors led to the decision. My bankruptcy law professor at UNC, David Epstein, made the intricacies of the bankruptcy law appealing. I received positive reinforcement from my clients in the handful of bankruptcy cases I handled during those ten years. It felt good to help people get the "fresh start" that the bankruptcy law offers. I had practiced law with Harold "Buzzy" Russell for a few years and I saw how he had utilized well-trained, supervised paralegals to run a profitable real estate closing practice. I thought I could replicate that model with a bankruptcy practice.
The most important reason relates to the bankruptcy bench and bar. Judge Moore and Judge Small were fair and impartial judges who encouraged attorneys to zealously represent their clients. My colleagues in the bar who also represented debtors were always quick to provide answers to my questions as I developed my skills. My adversaries were almost always worthy, but congenial and professional. I have tried to pay it forward over the years.
As to finding clients, in addition to the rolodex ploy, I had suspected that a yellow page ad would be effective on the theory that people seeking the services of a bankruptcy lawyer were likely to resort to an anonymous source of referral. As it turned out, my suspicions were right. Furthermore, I was lucky. Beginning in 1987, bankruptcy filings rose precipitously. Nationally, personal bankruptcy filings were 500,000 in 1987. By 1991 they had increased to 825,000, and by 1999 they were almost 1.4 million.
What does the representation of consumer debtors entail?
The term "consumer" is somewhat misleading. I represent people. My client may be in financial difficulty due to consumer debt, but also due to a variety of other reasons, such as divorce obligations, failed business, or unpaid taxes. Occasionally I represent non-institutional creditors, such as an individual whose spouse or ex-spouse has filed chapter 13. My short-hand description is that when you cut my clients, they bleed. Proper representation of these clients requires not only knowledge of the bankruptcy law and non-bankruptcy substantive law, but also occasionally serving as an accountant, financial advisor, psychological counselor, and social worker.
How has the certification assisted you in your practice, and do you recommend specialization to other attorneys?
To put it simply, it has made me a better lawyer. It is not so much that I passed a certification exam, but that it manifests my motivations to specialize in an area of the law and to direct my professional energy to it. I am not unique in this regard. Any lawyer who has received certification by the NC State Bar Board of Legal Specialization has made the same commitment. By being better lawyers through specialization, I and other specialists generate more clients through referrals from existing or former clients, referrals from other attorneys, and better reviews on the numerous platforms on the internet.
I do recommend that if an attorney lives in a geographical area in which specialization is feasible, that he or she consider specialization, but first find the area of law that is professionally and financially rewarding. Life is too short to practice in an area of the law you do not love, and even if you love an area of the law, if you don't make money at it, it will not sustain itself.

What other affiliations have enhanced your career?
Without a doubt, at the top of the list is membership in the National Association of Consumer Bankruptcy Attorneys. I attended my first NACBA convention in 1994, and have remained active since. I served on its Board of Directors from 1997-2015, and was president in 2011-12. It is the only national organization dedicated to serving the interests of individual debtors and the attorneys who represent them. Its continuing legal education is without parallel anywhere. The listserv for NC members is an invaluable resource. It alone is worth the cost of membership. Every debtors' attorney should be a member of NACBA.
My membership in the Bankruptcy Section of the NC Bar Association has also been very positive. Its Annual Institute is a well-planned and executed legal seminar and social event. I was honored to receive the section's Lifetime Achievement Award in 2014.
You graduated from law school 44 years ago. How long do you plan to practice?
I don't know. Four years ago I folded my practice into the Janvier Law Firm, PLLC, where I am now employed. The move has eliminated some of the stress of a solo practice. The firm employs six lawyers, and four of us are certified bankruptcy specialists. I do not know a business bankruptcy lawyer more effective than Bill Janvier. As to the "consumer" niche, we have a team of lawyers (old and young), paralegals, and staff who work together to provide effective representation. So, I still enjoy the practice. Due to this pandemic, there is a tidal wave of bankruptcies on the horizon. My plan is to ride the wave to the shore, and perhaps walk off into the sunset. You can actually do that on Topsail Island.
What final words of advice do you have for our readers?
Stay safe and keep your family safe during this pandemic. Always zealously represent your clients, while maintaining the proper balance between your personal and professional life. Participate fully in the political process. It is important.
New State Bar President: Board Certified Specialist Barbara Christy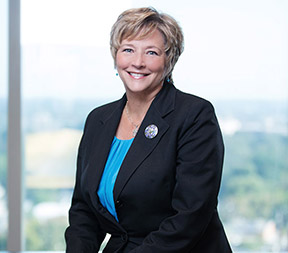 Greensboro attorney Barbara R. Christy, board certified specialist in real property law—business, commercial, and industrial transactions, will been sworn in as president of the North Carolina State Bar on October 23, 2020, at 8:30 am. You can watch the ceremony live via the State Bar's YouTube channel.