August 2018 Newsletter
Beating the Competition: Steps Lawyers Can Take to Stand Out in a Crowded Field
By Jennifer Suarez, The Department of Marketing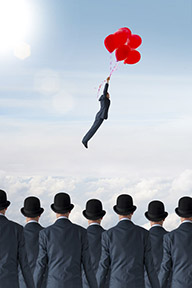 Attorneys have it tough when marketing their practices. Whether you are flying solo or part of a large firm, marketing must be a top priority for you to find and retain more clients. The problem: every lawyer knows this, and most do the same things you do. Here are some steps to take to set yourself apart.
Build a custom website. In many industries, you'll find marketing teams who cater to your niche and offer you a website for what seems like a fantastic price. That low cost is because they are selling the same website design (and most of the same content) to other lawyers, too. We see this with lawyers, dentists, and optometrists, among others. Consumers may not realize the design is the same, but Google can tell that most of the words are copied from somewhere else, making it difficult for you to rank in search engines.
Hire someone to help with Search Engine Optimization (SEO). Getting to the first page for a term such as "Raleigh lawyer" will be nearly impossible without a massive budget, a ton of work, and lots of time. However, improving your rankings for a variety of keywords will net you an increase in leads, whether you show up on the first page or not. We tend to focus on what we call "local marketing," rather than just SEO; it's a holistic effort to improve your page rank, yes, but also to make sure more people see you online in many ways.
Leverage Pay Per Click (PPC)/online advertising strategically. Online advertising is a very useful tool. The keyword terms lawyers purchase for online ads are highly competitive, and therefore expensive. Speak with your marketing team about which words you want to target and why. Most lawyers find success with a balance between competitive terms and some that are less-often-searched but more likely to get you a call.
Create useful content in a variety of formats. The more content the better! Let consumers know that you are the experts in your specialty practice area. Write blog posts explaining things in nonlawyer language. Create videos about what to do in various situations. Work with a designer to make infographics. People are searching for the answers to their questions, and if you can connect and help them answer those questions, you might be their next call.
Don't ignore traditional marketing. In some areas of North Carolina, we find billboards, the Yellow Pages, and print advertising still work. When done correctly, direct mail can still net multiple leads per month. Choose your marketing tools based on where you are and whom you're targeting—not on whatever seems like the hot marketing trend.
Be unique; be yourself. What makes you different? People can hire a lawyer nearby who offers the same services you do. Add your personality to the mix. Don't be afraid to share thoughts on social media, be real in a video, or highlight the reasons you stand out (such as being a boardcertified specialist). While of course lawyers must adhere to professional and ethical rules, you must also give consumers a reason to choose you over someone else. Your personality might be the differentiator.
Finally, remember not everyone is your customer. Many people make the mistake of trying to target everyone, and thus attract no one. Figure out whom you're targeting and find ways to focus on only that group. You'll resonate with the customers you seek with a message that speaks directly to them—rather than the same thing they've heard from every other lawyer out there.
Spotlight: Vedia Jones Richardson
Board Certified Specialist in Trademark Law, Durham, NC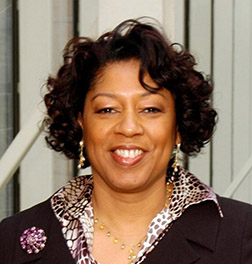 What led you to become a lawyer?
I actually initially was not intending to become a lawyer. I was happily working in marketing communications and graphic design, but I always have had a strong interest in understanding how things work and what systems govern them. I also have always had strong analytical and language skills. So when I decided to get further education after having a BFA degree in commercial design, studying the law of marketing communications seemed like the best next step.   
What made you decide to pursue certification? 
I have practiced in the areas of trademark, copyright, marketing, and technology law for many years. I also teach a USPTO-certified trademark legal clinic at NCCU School of Law. So when the trademark certification became available, I felt certain that I would be qualified. 
What's the best thing about achieving that goal? 
Receiving recognition of your expertise is always valuable. My clients, students, and colleagues all seem to appreciate that I can claim this expertise officially through the NC State Bar certification.
What is it like to work with clients seeking assistance with trademark law issues in Durham?
Given the nature of trademark work, I actually assist clients from all over, not solely in Durham or even just in the state of North Carolina. I also assist attorneys from around the world who want to help their clients obtain registration of their trademarks in the US. Nevertheless, Durham in particular is a vibrant and growing market with lots of creativity and an active emerging business, technology, and arts community. This provides lots of opportunity to help clients with trademarks and other intellectual property issues.
What activities/volunteer groups are you involved in?
I have always maintained an interest in supporting the arts and communications fields and computer technology, and I have served on a number of arts and technology boards and commissions over the years. I currently serve on the boards of Triangle Artworks and the Southern Documentary Fund, and am active in the Law Practice Division of the American Bar Association as a past chair and member of the council and in the Small Firm and Technology Section of the NC Bar Association. Naturally, I also am a member of the Intellectual Property Sections of both of these associations.
What do you want non-trademark attorneys to know about what you do?
I think it is important to understand that trademark law is an area of practice that really benefits from a creative perspective and an understanding of both the business and legal issues involved. Generally, with a good understanding of the legal issues and the client's business needs, I often can come up with a workable solution that not only will obtain the best legal result, but also will provide a valuable business solution.
Thank You to The DofM for Marketing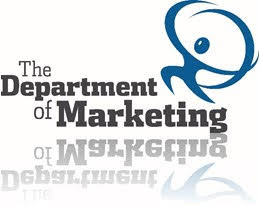 Thank you to The Department of Marketing (The DofM) for helping the Board of Legal Specialization. The DofM has been our marketing partner for more than 18 months, assisting with our logos, branding guide, newsletter, and more. If you would like to contact them about using our tools in marketing your own legal practice, reach out to George Wallace at gwallace@TheDofM.com or 919-256-3793.