January 2019 Newsletter
Mindfulness in the New Year
By Leslie Carter Rawls, Board Certified Specialist and Mindfulness Teacher
Take away my trouble, take away my grief,
Take away my heartache, I go right to sleep.
—"Crazy Love," Van Morrison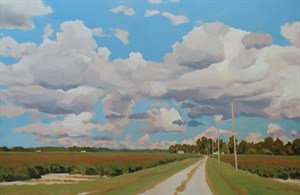 How many of us long for a magic formula to do what Van Morrison's lover does for him in this song? But a full night of restful sleep for a conscientious lawyer? "Preposterous!" we chuckle. Our legal careers and our responsibilities weigh too heavily on our minds and bodies. Yet we yearn for respite from the worries, pain, and pressures of our careers and our lives. We grasp at myriad promises of comfort and relief, however fleeting: 20-year-old Scotch, a nicely-rolled joint, a new boat, a computer program, the right vacation....The promises seem endless and nearly all involve running away from the present, from the feelings of stress generated in our lifestyles. Mindfulness practice makes no such promises, but invites us into awareness of the present moment. Too often, our regrets and plans, our worries and hopes rip us away from enjoying the here and now. To live mindfully is to be present, in body and in mind, with every bit of pain and pleasure in our lives. The results of mindfulness include reduced stress, greater focus, and increased productivity, as well as a sense of stability, peace, and happiness.
So what is mindfulness? It is the practice of concentrating our awareness on the present, of being fully alive in this very moment. Elements of mindfulness are found in many other programs. For example, Alcoholics Anonymous and Narcotics Anonymous encourage people to focus on the present by living one day at a time. Participants are also encouraged to be aware of situations that cause stress, fear, or suffering, and may lead to ingesting intoxicants. In mindfulness of consumption, we are aware that what we take in may lead us to negative behavior, including our "ingestion" of situations that encourage use or abuse of intoxicants. Mindfulness compels us to consider the effect of everything we consume, including television programs, books, films, magazines, and conversations.
Without mindfulness, we are easily distracted by the incessant internal chatter of our minds, the barrage of shallow advertising, the seduction of consumption. Mindfulness allows us to be aware of these things, but not caught by them. It allows us to touch the miracle of life instead of thirsting for things we hope will bring us happiness.
In daily life, we often focus on the past and the future rather than the present. Drinking a cup of coffee in the morning, our thoughts are on the motion due by the end of the day—we are barely conscious of the coffee. Wolfing down a sandwich at lunch, we relive our direct examination that morning. The sandwich is gone without our ever being fully aware we are eating. Driving, we realize that our thoughts were on a project and we passed the turn. We miss the present because we are reliving the past or dreaming about the future. In truth, the only way to take care of the past and the future is to take care of the present, to really be here. Mindfulness encourages us to be aware of each moment, instead of letting life go by while we make other plans.
The practice of mindfulness does not mean ignoring the lessons of the past or failing to plan for the future. Living deeply in the present includes thinking about the past and the future. To ignore the past is foolish; to not plan for the future is reckless. In mindfulness, however, one is not preoccupied by or daydreaming about the past and the future. Living in awareness, the mindfulness practitioner knows she is thinking about the past or planning for the future without becoming lost in the thoughts. It sounds simple, but how often are we swept away from the present when thinking of the past and the future? When swept away like this, we miss the present. We miss life.
A Mindfulness Exercise
This exercise involves an everyday act—driving. Focusing on one specific act can help us focus in everything else we do. We use the breath to bring awareness to the present moment. Do not alter your breathing. Simply be aware of each in breath and each out breath. Your breath should not be strained or audible, but relaxed in its natural pattern. Becoming aware of your breath brings your mind and body together in the present moment.
Stoplight Mindfulness
Are you gripping the wheel, figuring out how late you'll be, glancing at the cross light, wondering if you should have taken the other lane? Forget it. You have stopped. Be grateful to the stoplight for a brief pause. You have no choice but to sit still and breathe.
Let go of the steering wheel. Allow your gaze to relax. Pay attention to your in breath and your out breath. If you get three or four full breaths sitting at the light, you will feel relaxed and refreshed. If you don't quite get three breaths, you will look forward to the next stoplight for another chance. Here is a verse to help focus and relax at stoplights. (It's useful other times, too.) You can use the longer version with a line for each in or out breath, or the shorter form with just a word for each.
(Long version) 
Breathing in, I know I am breathing in.
Breathing out, I know I am breathing out.
Breathing in, I calm my body and mind.
Breathing out, I smile.
Breathing in, I dwell in the present moment.
Breathing out, I know it is a wonderful moment. 
(Short version)
In, out.
Calm, smile.
Present moment, wonderful moment. 
The smile is simply a half smile to relax your face. The verses can be used anytime you want to bring your attention into the present. You can also bring mindfulness to other everyday acts, including walking, telephone calls, eating, and hugging. Life is made of moments. To live in mindfulness is to live in this moment—the only moment available to us.
Leslie is a sole practitioner in Charlotte, specializing in appellate practice. She is the former editor of The Mindfulness Bell, a journal about meditation and mindfulness practice in daily life, and has taught mindfulness in retreat centers, hospitals, prisons, churches, and yoga centers.
Spotlight: Douglas B. Elliott 
Board Certified Specialist in Residential Real Property Law, Thomasville
What led you to become a lawyer?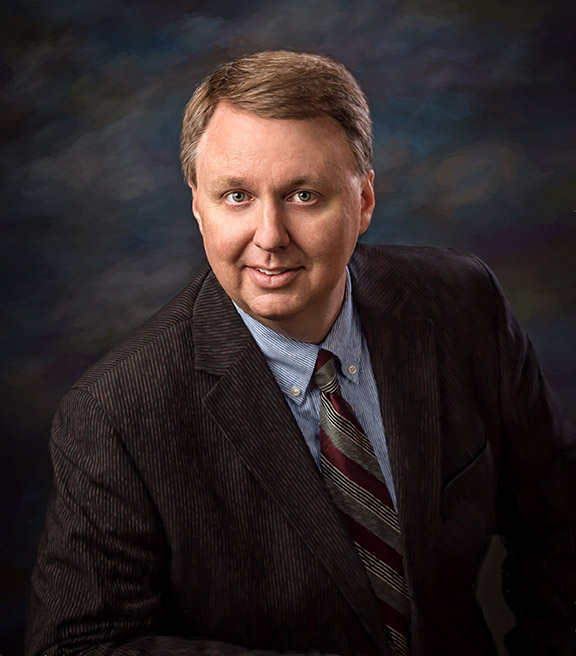 In 1987, as a freshman at NC State University, I had the good fortune to take an introductory political science class taught by Dr. Abraham Holtzman, who was a legend in that department. He taught his classes using the Socratic method, and he didn't let any student get by without giving the class thoughtful and complete answers to the questions posed. He was an incredibly engaging professor. Learning about government and the judicial branch in that class sparked my interest and ultimately led me to law school in Chapel Hill.
What made you decide to pursue certification? 
Transactional lawyers don't have many ways to evaluate their skills in tangible ways. Unlike trial lawyers, who can count their wins in court, we must get our satisfaction from properly closing transactions. Certification was a great way to have my knowledge and skills measured in a meaningful way. I decided to pursue certification as a goal several years ago, and I increased my number of continuing education hours in the specialty.
What's the best thing about achieving that goal?
In retrospect, the time spent studying for the exam was some of the best time I have ever spent in the profession. In the midst of a busy practice, I rarely get the opportunity to comprehensively reflect on what I actually know. After this experience, I have a better depth and breadth of knowledge in statutory law, caselaw, and ethics than I ever had before.
What is it like to work with clients seeking assistance with real property law issues in Thomasville?
I have a deep appreciation for Thomasville and the surrounding communities. Because we are not a large, metropolitan area, most of my real property practice is residential, and that is why I pursued the residential specialty. I get a lot of satisfaction from helping clients purchase their homes. My office is a small, boutique firm where I personally review documents with clients at closing. Modern real property practice requires knowledge of everything from centuries-old common law to the latest cyber-security requirements. I look forward to going to work every day to apply that knowledge for the benefit of my clients.
What activities/volunteer groups are you involved in?
I am honored to be the president of The PACE Group, Inc., which is Thomasville's local, all-volunteer, nonprofit organization working for downtown revitalization. Our organization has built the local farmer's market and an outdoor amphitheater. We have renovated a once-deteriorated downtown building and sold it for a local restaurant relocation. In addition, we provide facade grants to downtown business owners who wish to improve the exteriors of their buildings.
I also enjoy interviewing applicants for the Park Scholarship at NC State University each year. I am encouraged to see that there are so many bright young people involved in their communities who will be part of our future generation of leaders.
Who is your role model and why?
I have several role models. First is Adam Smith, who wrote The Wealth of Nations, the foundational work for all of modern economics. I encourage others to read his lesser-known treatise, The Theory of Moral Sentiments, which is a wonderful guide for how we can live moral and meaningful lives.
Jim Valvano is another role model because of the inspirational manner in which he dealt with his illness at the end of his life. His speech at the ESPY Awards show still brings me to tears, and his foundation continues to save lives through funding of cancer research.
A new role model of mine is Jose Andres, the famous chef and philanthropist from Spain. I recently read his book about how he organized food relief after Hurricane Maria in 2017. He didn't let government red tape stop his successful efforts to feed Puerto Rico after the disaster.
What do you want non-real estate law attorneys to know about what you do?
North Carolina is an "attorney state" for residential real estate transactions. Other states rely much more on title companies and reserve a diminished role for attorneys. North Carolinians should appreciate the fact that they are protected by attorneys who are ethically bound to protect their interests in real estate transactions. Lawyers who do not regularly practice in the real property area should keep a list of real estate colleagues upon whom to call when needed. Real estate issues pop up in all sorts of other legal matters. 
NEW STATE BAR VICE-PRESIDENT: BOARD CERTIFIED SPECIALIST, BARBARA CHRISTY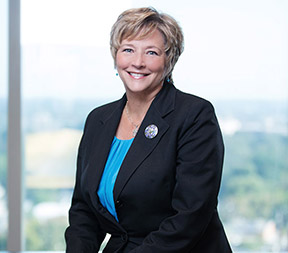 Greensboro attorney Barbara R. Christy, board certified specialist in real property law—business, commercial, and industrial transactions, has been sworn in as vice-president of the North Carolina State Bar. She was sworn in by North Carolina Supreme Court Chief Justice Mark Martin at the State Bar's Annual Dinner.
Christy earned her BS magna cum laude from Appalachian State University, and her JD from the University of North Carolina School of Law. Christy's professional activities include volunteering with Legal Aid of North Carolina's Lawyer on the Line initiative. She is also a fellow with the American College of Real Estate Lawyers, and a member of the Piedmont Triad Commercial Real Estate Women. Additionally, Christy is involved with her community, serving on the Board of Directors for Southern Alamance Family Empowerment, Inc., and is a past member of the UNC Law Foundation, Inc. Board of Directors. A member of Schell Bray, her practice focuses on commercial real estate transactions.